Want Resort-Quality Swimming Pools for the Summer? Start Now!
January 13, 2014
Let's face it – everyone wants five-star, resort-quality swimming pools in their backyards, the kinds you see in magazines. Picturing the sunlight rippling off the crystal-clear water and dancing along the smooth white plaster at the bottom of the pool makes us want to change into our suits and jump into the coolness of the pool right now, especially in the comfort of our own backyard.
Unfortunately, there's just one problem: it's January!
Don't worry because Desert Lifeguard Management can surely help you with that.
While we can't enjoy the pleasures of our pools, we can beginning planning for what our swimming pools will look like in the summer months ahead.
The summer is a very busy time for swimming pool remodeling. Everyone wants to wait until the weather turns warm before they start transforming their current pool into one worthy of an expensive spa and resort, but waiting until summer might be too late.
Think about it: Every day that you have to work on your pool during the summer is a day that you do not get to enjoy it. Plus, there are only so many hours in the day. If you postpone your swimming pool project, you may have to wait weeks before it's your turn on the schedule.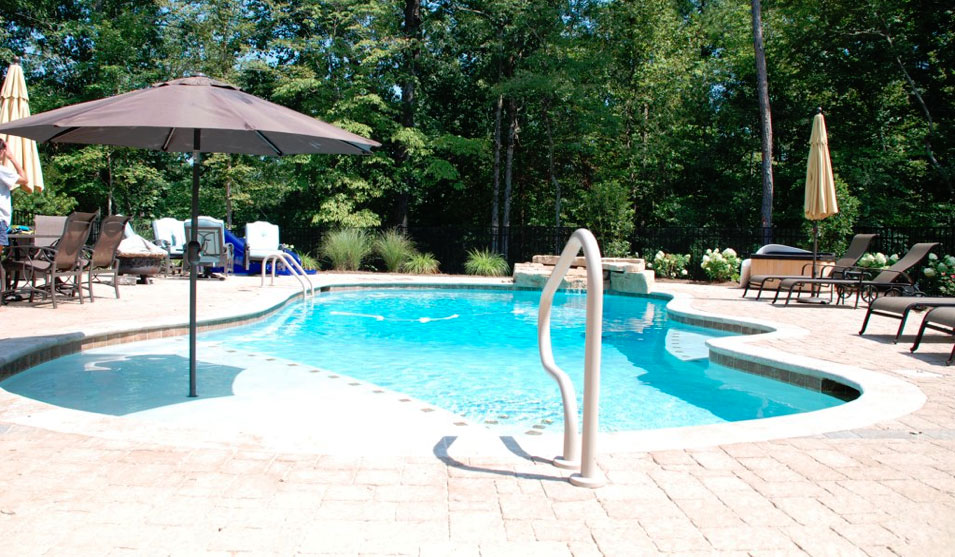 Finding a Solution for Summer Fun in the Sun
The solution? It's simple – January is the perfect month to start!
Begin by picturing what you want your pool to look like. Create a vivid fantasy image of the perfect pool for your backyard. Pull from magazines and websites for inspiration. Think about how you'd feel slipping beneath the shimmering surface in a pool fit for a Caribbean hotel.
Then, consult with swimming pool professionals to see what needs to happen in order to realize your dream. Beginning in January gives you a good amount of time you can use to get your swimming pools in ideal shape before the weather warms and swimming pool season opens once again.
Taking the initiative now will save you a lot of time and frustration later on. The sooner your swimming pool is completed, the more fun you'll have when it's time to take to the pool – and the more you'll love your new and improved piece of paradise!
To get started on your new pool click here